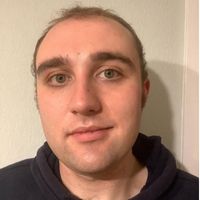 Year:
2017
Subject:
Public Services
"Through completing this course I developed confidence and became more independent."
About Eliot F
Eliot completed his course in 2017. At the time of writing, he was working as a Catering Assistant for SIPS.
He described his time at Dudley College as, "a brilliant five years where I made lots of new friends and developed new skills. It helped me to become more confident and realise what I wanted to do in life.
Eliot continued, "When I first started at college I was not very confident and could not do a lot for myself, but through completing this course I became more independent.
"My favourite moment was my graduation when I completed my HND."