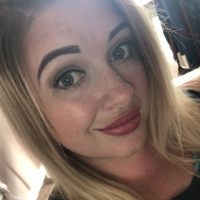 Subject:
Access to Nursing
"I would not have gotten into university without the qualification that the College offered - and would not be where I am today."
About Siobhan W
Siobhan studied an Access to Nursing course at the College and is now Development Sister at Sandwell and West Birmingham Hospitals.
We asked Siobhan if she always knew what she wanted to do for a career?  "When I was younger I always wanted to become a teacher, however after that didn't work I spent a lot of time in health care and realised that nursing was something I wanted to get into. I found that caring for people was something I was passionate about so that led me to the course.
"My proudest career moment so far was definitely getting my sister role early, I was only 18 months qualified. Also the excitement you feel when you manage to save a patients life is like adrenaline."
What words of advice would Siobhan offer to others wishing to go into healthcare? "Do it, it's hard, it's challenging but ultimately it's an amazing career path and you can change lives."
11190