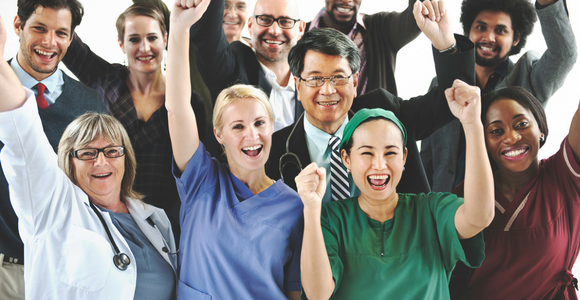 Want to make yourself more employable this year? Here are several reasons why you should boost your skills in 2019 (and how Dudley College can help you do it).
The benefits of upskilling
Increasing your professional skills is important for success at any stage of your career. It can…
Fill gaps in your CV to give you the edge you need to stand out
Show employers your dedication to your career
Make you better at your job and allow you to progress up the career ladder
Help you change your career entirely
Explore our full range of part-time professional courses here
Build on your existing industry knowledge
We've got courses in everything from AAT Accounting and Amada Punch Press Training to Procurement and Supply CIPS Diploma and Leadership and Management CMI Diploma Level 5
Explore our industry-specific qualifications 
Studies have shown that 85% of hiring managers said applicants don't have the skills they're looking for, which means adding to your skills can put you at an immediate advantage. Updating your skills keeps you ahead of advances in your industry, as well as ensuring you stay ahead of the competition from recent graduates. It can also motivate you to take a renewed interest in your work as you learn about new areas and specialties.
Change your career
The average person can now expect to change careers at least once in their lifetime. With more and more higher education and adult learning courses becoming accessible to people who need to work and study at the same time, or need funding to study full-time, changing your career has never been easier.
Keep up with advances in technology
Industries and workplaces are advancing quickly due to advances in technology such as automation and artificial intelligence. This means learning new skills throughout your career is becoming more and more important.
"In many occupations it has become essential to acquire new skills as established ones become obsolete," argues a special report by The Economist. "A college degree at the start of a working career does not answer the need for the continuous acquisition of new skills… Vocational training is good at giving people job-specific skills, but those, too, will need to be updated over and over again during a career lasting decades."
Why gaining new skills is made easy at Dudley College
Flexible study options – we offer part-time courses and short courses, as well as our full-time options, making it easier for you to learn the skills you want alongside your current job or other commitments.
You could be eligible for financial help to help with the cost of your studies. Find out more 
Don't forget about your transferable skills…
Transferable skills are abilities, knowledge and training that can be applied to many different aspects of your life and in this case, your career.
Recognising what your transferable skills are, how you can apply them to the job you want, and how you can demonstrate them to potential new employers, is the key to your success.