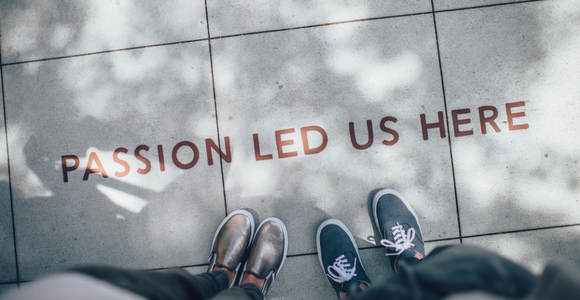 Changing your career can be a daunting prospect, but if you want to do something new, develop your existing role into something else or just fancy a challenge then it may be the right decision for you.   
There could be many reasons why you'd want to change your career: 
You didn't make an informed decision about your current career in the beginning

 

Your lifestyle has changed

 

You have poor career prospects in your company or industry

 

Work burnout or stress

 

Boredom
You want more money

 
With more and more higher education and adult learning courses becoming accessible to people who need to work and study at the same time, or need funding to study full-time, changing your career has never been easier.  
Where to start 
Think about the areas of work you interested in – do you want to work in a whole new industry, make a move within your industry, or develop in your existing role?

 

Consider which values are important to you – is it your salary, work/life balance, responsibilities, location or something else?

 

Assess your existing skills, including your transferable skills

 
What are transferable skills and do you have them? 
Transferable skills are abilities, knowledge and training that can be applied to many different aspects of your life and in this case, your career. 
Recognising your transferable skills and how you can apply them to the job you want helps you to demonstrate your worth to potential new employers. The skills you have learnt at school, at home or in previous jobs can make you an excellent employee with the potential to learn the tricks of a new trade through training and hard work. 
It might surprise you to discover the transferable skills you already have that you can build upon with supplementary learning, for example:  
People skills – such as communication and teamwork. 
Management skills - the ability to manage or train others, or manage projects  
Technical skills – IT knowledge, mechanical skills, construction, etc  
Data skills – such as record keeping, maths, analysis or research skills  
Your next steps: 
Where do you want to work and which skills do you already have that can be applied to your new role? Now all you have to do is fill in the gaps. 

 

There are flexible studying options, such as part-time courses and short courses, which makes re-training for a new career much easier for those juggling other commitments like family, or a full-time job they need to maintain whilst they look elsewhere

 

Many people are eligible for financial help, such as the 19+ Learners Loan, to help with the cost of their studies. 

 

Being a mature student is increasingly becoming the norm, with around a third of UK students identifying as adult learners returning to study