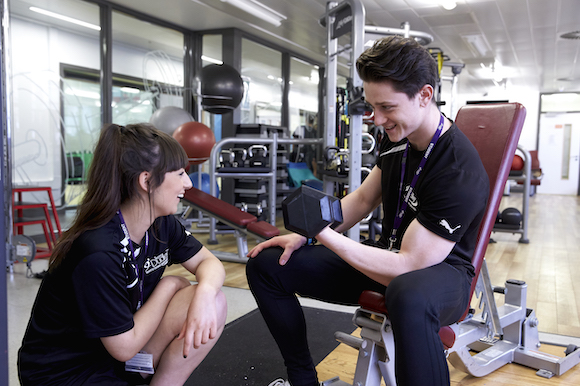 Kirsty studied her Sports Studies HND at Dudley College of Technology before going on to university. She agreed to speak to the Alumni Team about university life and her time at Dudley College. Read on to see what she had to say.
"My time at Dudley College without a doubt helped me get where I am today," said Kirsty. "Having such supporting staff that are willing to do all they can for you even when you're not a student there anymore, is amazing. If they can help, they will."
Our hard-working alumnus is now studying her BSc (Hons) Sport, Health and Exercise Science Top-Up.
"My goal once I've completed university is to continue further and complete a PGCE and become a qualified teacher so I can be like the Dudley College staff and support students.
"In five years' time I want to be doing the teaching job I've always wanted to do, living happily with a family of my own and generally being the best individual I cane be," she said.
Kirsty also spoke to the Alumni Team about life at university.
"It's been great seeing new people, meeting new tutors, learning my way around and getting involved," she said. "I'm now a Student Ambassador which involves helping staff and students at the college. It has really improved my self confidence and helped me to become happier with the choices I have made about my career path."
Finally, Kirsty had some advice to share with other former students of Dudley College who may be interested in studying at university level:
"Definitely to go with your gut, don't worry about others and what they want for you," she said. "If it's your dream job, then you go ahead and pursue it. Make the most out of your life and ensure you do everything you want to do because if not you will regret every chance you are given."
Thanks for your time, Kirsty, we wish you luck for the future!